Iowa Climate Science Education
NBC?s morning weatherman in Washington DC says ?radical heat? in the east and ?record snow? in the west , is caused by ?changing climate.?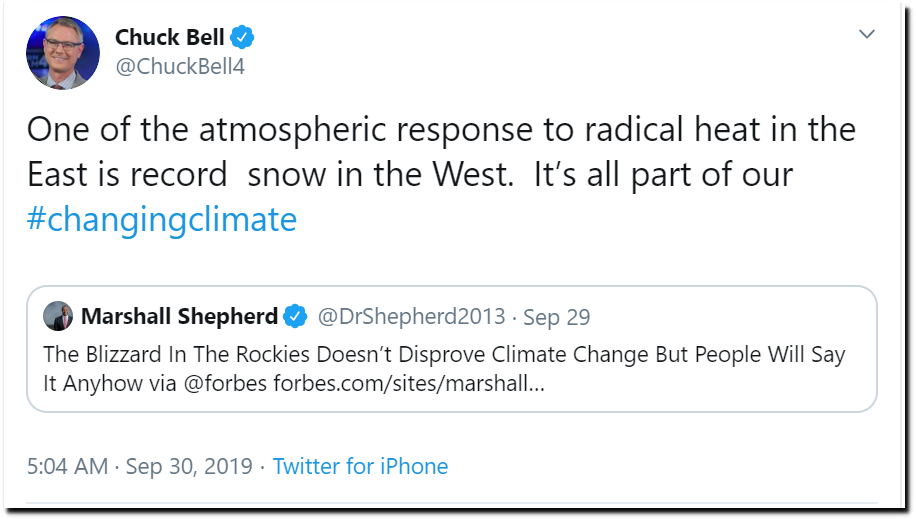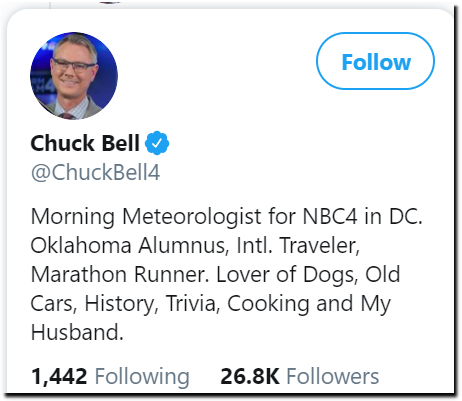 (12) Chuck Bell on Twitter: #changingclimate
Had Chuck Bell done any actual research, he would have known that it was 105 degrees in Massachusetts on September 22, 1895 ? while there was heavy snow in the west. In other words, the climate hasn?t changed.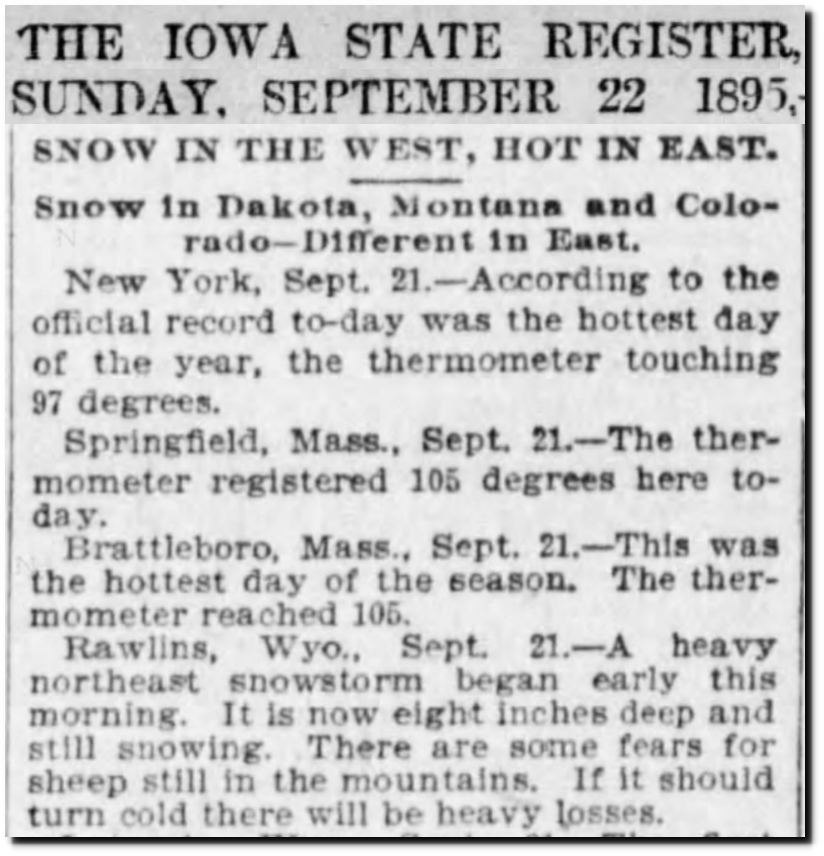 22 Sep 1895, Page 3 ? The Des Moines Register at Newspapers.com
The east was much hotter in 1895 than this year.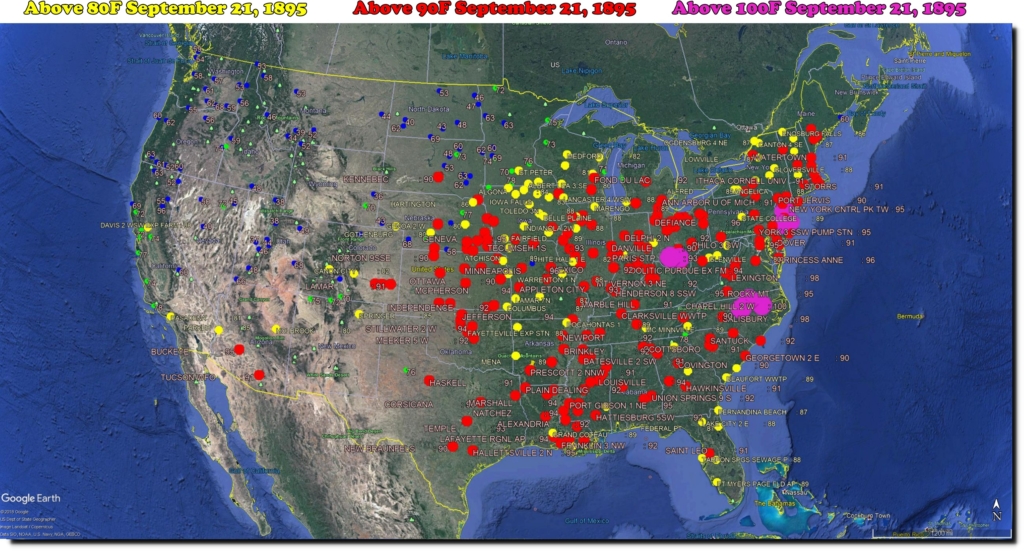 Similar story in 1951.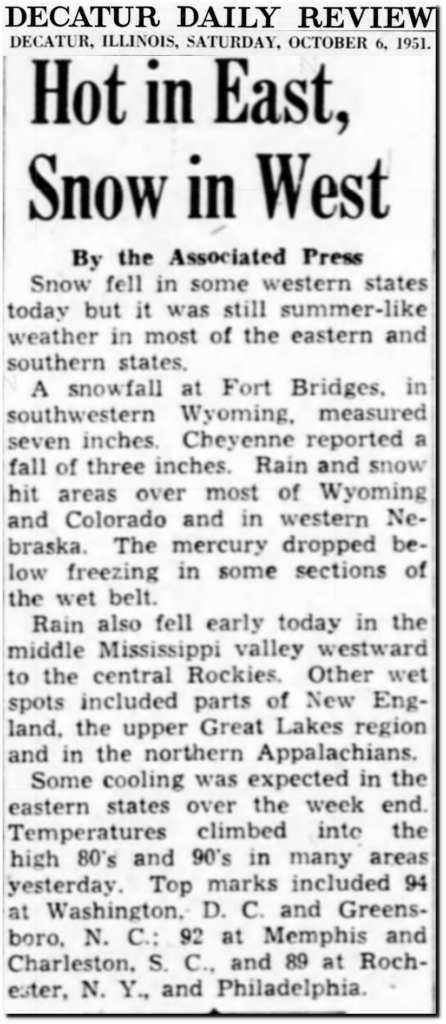 06 Oct 1951, Page 1 ? The Decatur Daily Review at Newspapers.com
Similar story in 1883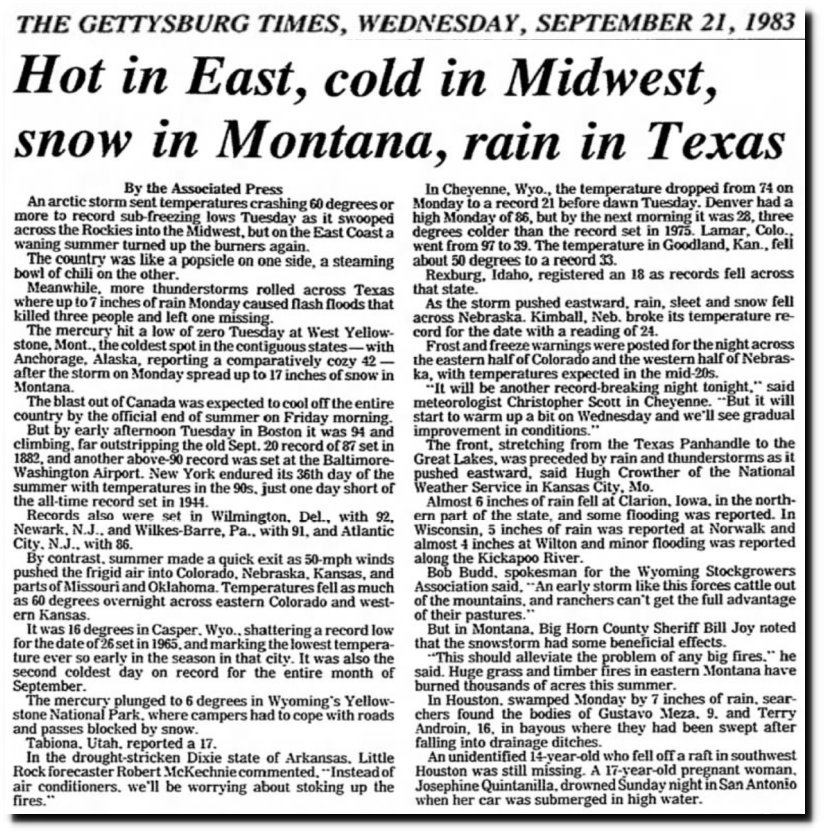 21 Sep 1983, Page 23 ? The Gettysburg Times at Newspapers.com
Similar story in 1986.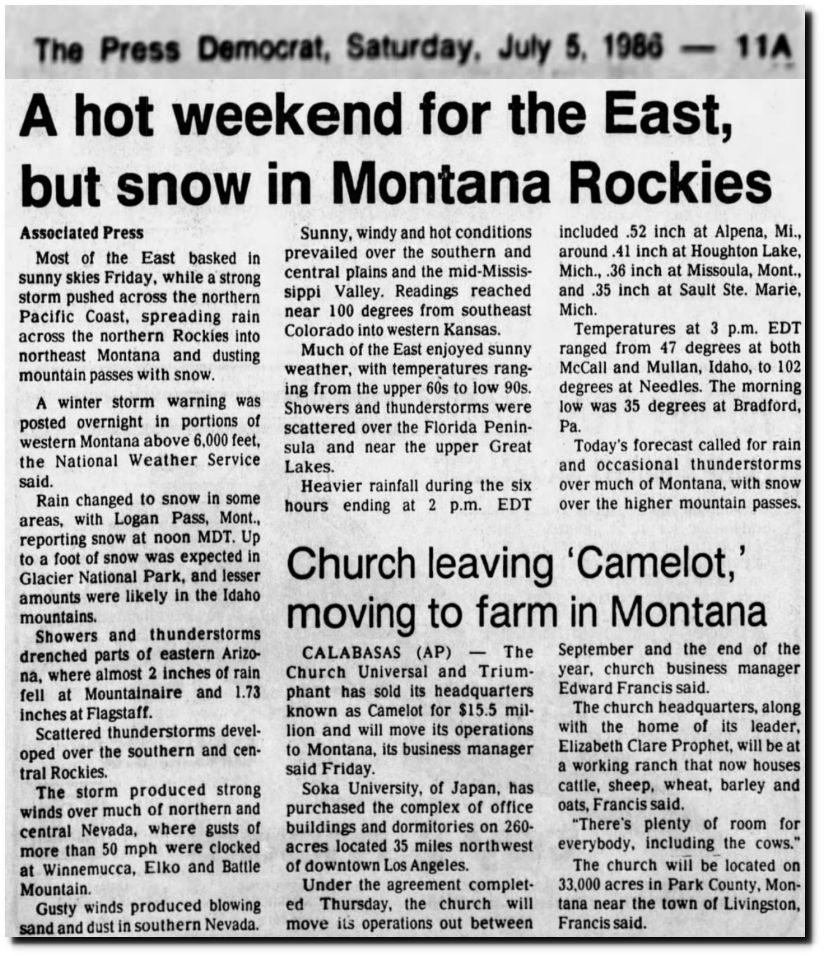 05 Jul 1986, 11 ? The Press Democrat at Newspapers.com
The hottest September 30 in the US occurred in 1953, when Indiana reached 103 degrees.
View original post 139 more words