Iowa Climate Science Education
The Midwest has had only fourteen days since 1895 which averaged over 100 degrees (38C.) All occurred before 1937.  The  days were July 21-22 1901, July 21 1934, July 23-24 1934 and the incredible heatwave of July 7-15 1936 – nine consecutive days averaging over 100 degrees during that stretch. The hottest day was July 14, 1936 which averaged 106 degrees across the Midwest.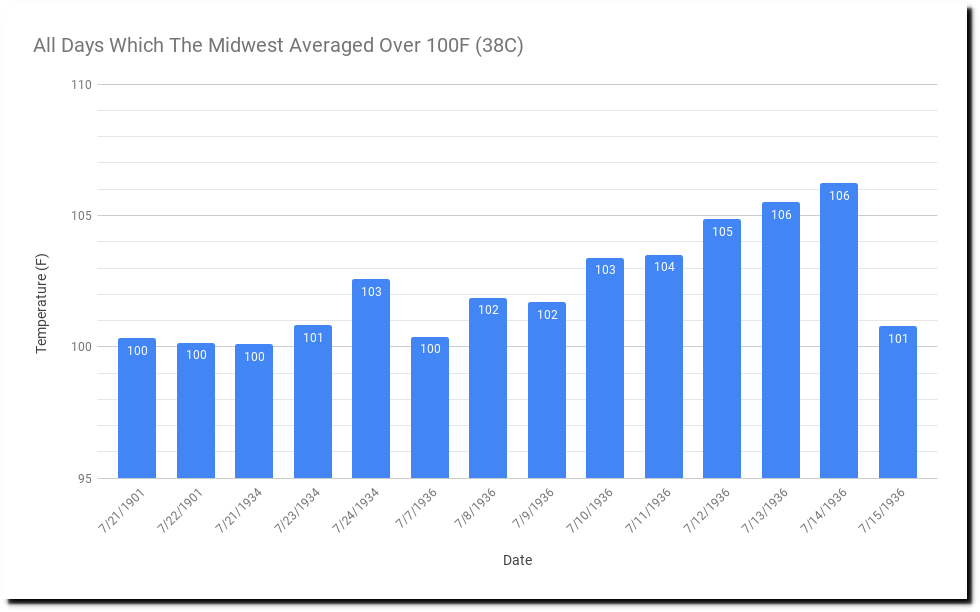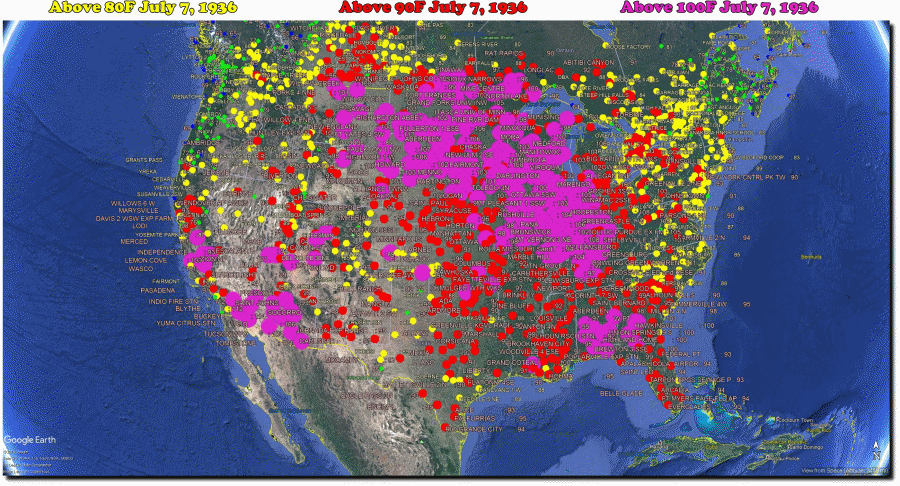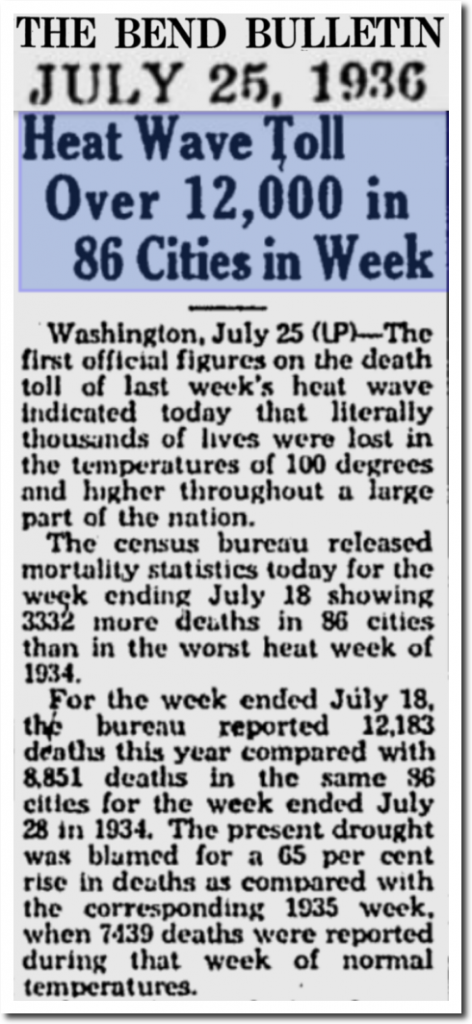 The Bulletin – Google News Archive Search
It is now very rare for Midwest temperatures to average over 90 degrees, and the average Midwest July/August temperature has dropped three degrees since the 19th century.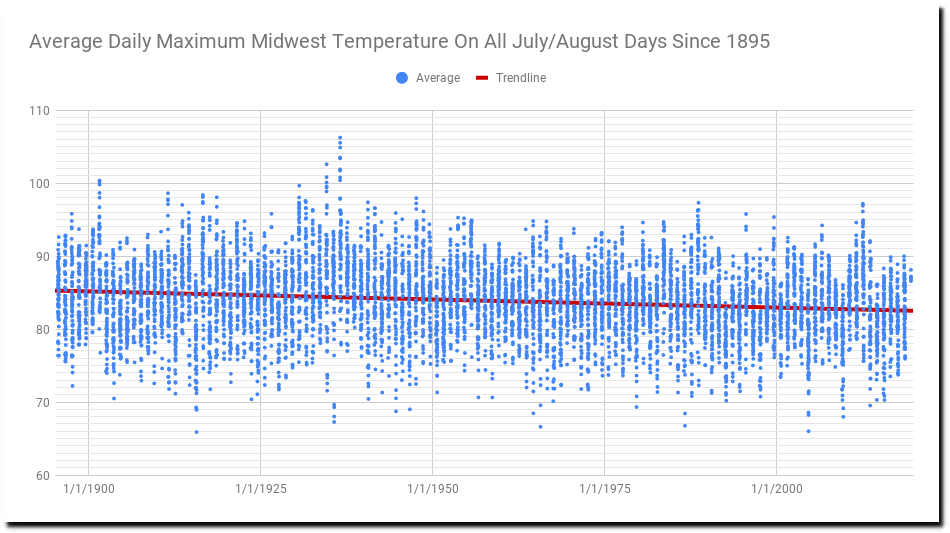 The hottest days have dropped about four degrees since the 19th century.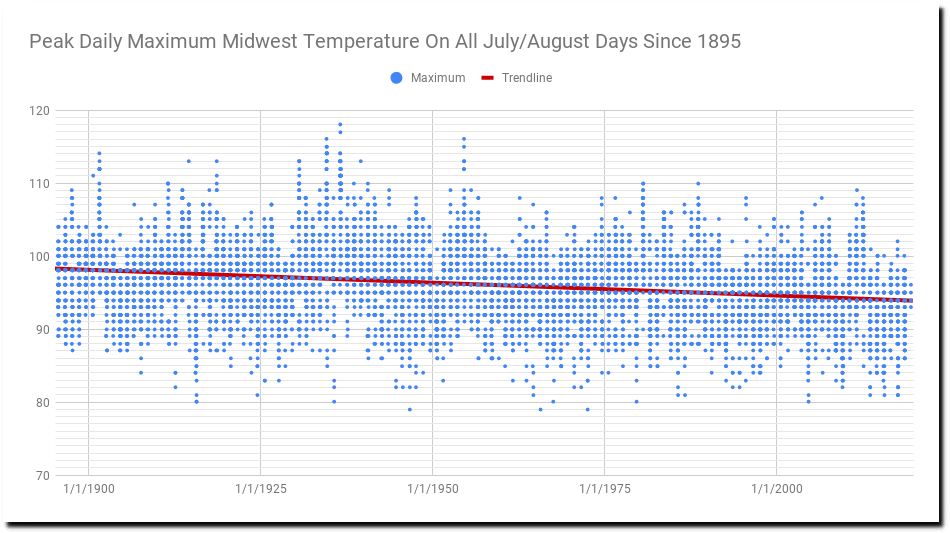 Meanwhile the criminals at the Union of Concerned Scientists claim the exact opposite, and want you to sign a petition that you "stand with science."
Heat in the Heartland: 60 Years of Warming in the Midwest (2012)…
View original post 70 more words