Iowa Climate Science Education
The Washington Post Capital Weather Gang is making more unsupportable claims about weather, and attributing it to climate. They say heatwaves are getting worse, that India is having record heat, and that last May was hottest on record in the US.  None of these claims are true.
India was hotter in June 1935, and just as hot in other years.
08 Jun 1935 – HEAT WAVE – Trove
12 Jun 1953, 1 – The Daily Oklahoman at Newspapers.com
27 May 1935 – TRAGIC HEAT WAVE
p4 – 15 Jun 1966 – The Canberra Times (ACT : 1926 – 1995) 
Last May was not a particularly hot month in the US.  It had a high average maximum temperature (third highest  after 1934 and 1936) due to a lack of cold fronts, but there was little hot weather.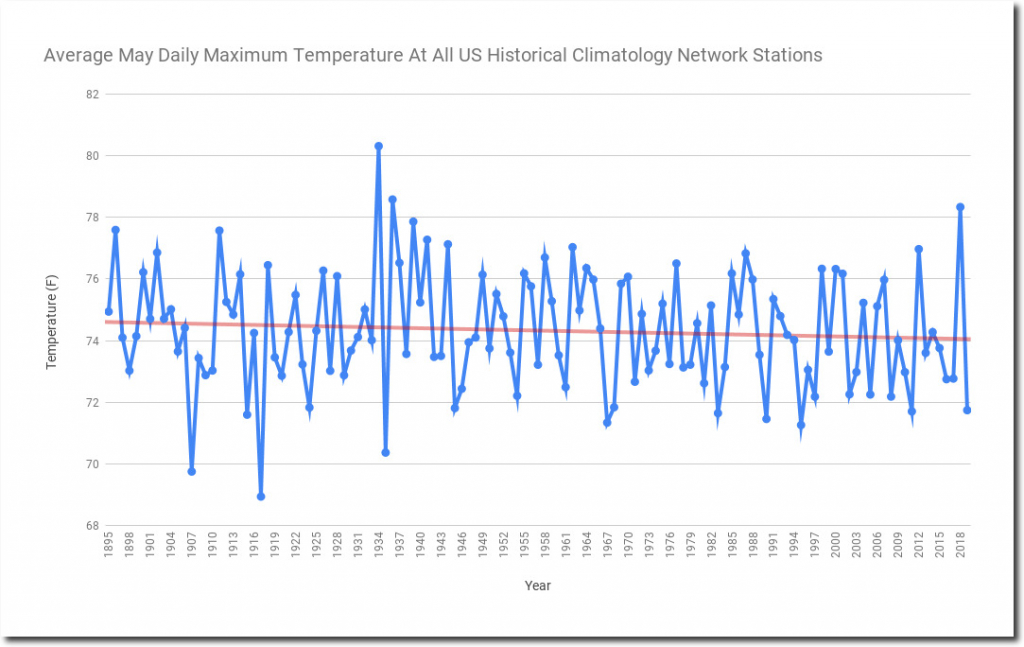 The frequency of days over 90F wasn't even in the top ten…
View original post 104 more words